Hey brodas me uno a tostar el mate con la gente de la libre opinion.
Aca una de las mejores bandas de surf...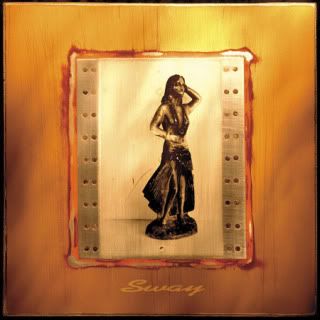 The Blue Hawaiians, los reyes tribales de exotismo noir, no montan las olas, ellos hacen olas
Hay una belleza en lo que hacen, pero también una oscuridad.
Siempre mezclan estilos.
Cuando la gente trata de describirlos, creo que no se llega a un estado para poder encajarlos en algo que ya existe.
No es sorprendente entonces que la leyenda Quentin Tarantino solía ponerlos en escena en L.A.infame tiki... el palacio y Salón de Lava los domingos por la noche cuando The Blue Hawaiians comenzaron a tocar allí en 1994.
Integrantes
MARK FONTANA (bass player and vocalist)
MARK SPROULL (lead guitarist)
maxwellvision (drums)
GARY BRANDIN (Hawaiian steel guitar)
MICHAEL MURPHY (keyboardist/Hammond B3)
ERIK GODAL
SWAY
1. Last Days of Summer (Maxwell, Gough)
2. Searchin' for Da Cat (Fontana, Gough)
3. Banzai Pipeline (Mancini)
4. Casino (Tieman, Mansour)
5. Deadman's (Fontana, Gough)
6. Quiet Surf (Podolor)
7. Martini Five-O (Stevens)
8. Swingin' Hula Girl (Fontana, Welzig)
9. Drop the Hammer, Max! (Fontana)
10. Sharkskin Saddle (Sproull)
11. Charade (mercer, Mancini)
12. Tortolla (Fontana, Gough)
13. Drunk Man Noodle (Fontana, Maxwell, Gough)
14. Da Cat (Reprise) (Fontana, Gough)
Element 86 (Fontana, Maxwell)
CREDITS
Produced by Michael Kramer and The Blue Hawaiians
Executive Producer: David Pascal
Recorded at 7th Level Studios, Glendale, California
Engineered and Mixed by Michael Kramer and Paul Ray
Mastered by Dave Collins at A&M Studios, Hollywood, CA
e-skunker